Plantation shutters are a modern and stylish window furnishing for interior and exterior use. The shutters are available in different materials to fit your home's requirements, providing control of light, heat and airflow into a room.
Ushan Blinds & Screens offer an extensive range of high quality Plantation Shutters and fit and deliver to homes in Melbourne.
Ultra20 Shutters
Ultra20 shutters will provide your home with the classy and rich look of timber shutters without the inherent problems of real timber.
Ultra20 shutters insulate 70% better than standard timber shutters and will uphold their strength under harsh Australian conditions.
Best of all the Ultra20 shutters come with 20 years warranty!
Ultra20 shutters are highly versatile, making them suitable for any area, including wet areas.
Fauxwood Shutters
Fauxwood Shutters are extruded using a Foamwood material that is suitable for wet areas such as bathrooms and above kitchen sinks.
Fauxwood is a solid product and uses the same painted and grained finishes as the Basswood range. Aluminium reinforcement is used in the stiles to reduce weight and increase the strength of the shutters.
Fauxwood shutters are also termite resistant and fire resistant.
Whilst Fauxwood shutters are suitable for wet areas, they are not recommended for outdoor use.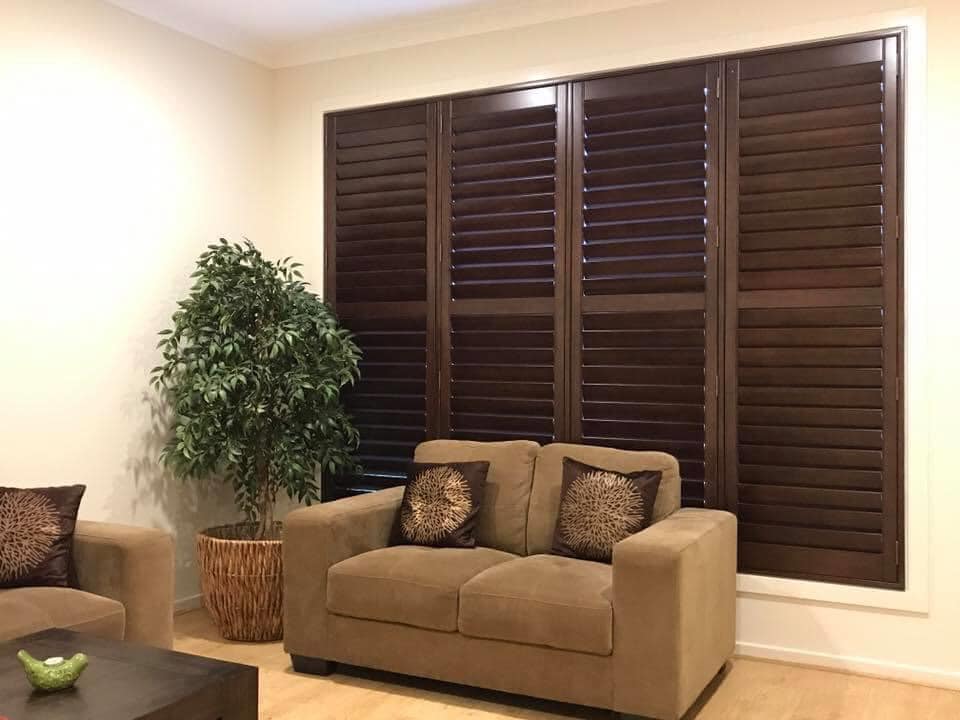 Basswood Shutters
Basswood has become on of the most widely used materials for shutters, due to its durability, workability and resistance to warping.
Basswood shutters are manufactured for indoors only, and are not recommended for wet areas.
Basswood is also available in a variety of finishes, making it an excellent choice in timber plantation shutters.
Find the perfect plantation shutters for your home
Whether you like the look and feel of timber shutters or the look of timber with features that meet your environment needs, then contact Ushan Blinds & Screens in Melbourne West to find the perfect choices in Plantation Shutters.
Phone 03 9974 0844, or visit our QUOTES page to enquire further about the benefits and features of improving your home with shutters.